so-it seems that this new baby inside of me has sucked out my ability to blog, but now that we are getting closer to delivery, I am getting crafty again.
Here are some projects I have done again for baby Harrison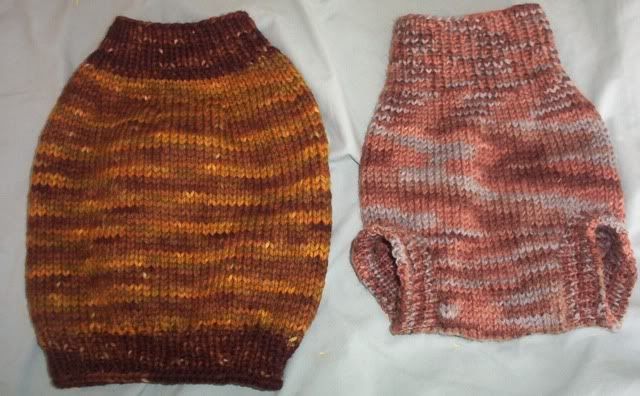 This is a cloth diaper sleeper sack by
dandelion dreamers pattern
and a cloth diaper soaker by
curly purly pattern
.
The Dandelion dreamers sack was kettle dyed BFL in my acorn colorway. The Curly Purly was a plymouth outback yarn.
another sleeper sack out of Malabrigo Tortuga wool yarn. The booties are the Little Turtle Knits
stripe bootie pattern
and the red/brown soaker is
Little Turtle Knits hybrid rib soaker
.
Then with fall in the air, I have done some new colorways for my yarn!
Acorn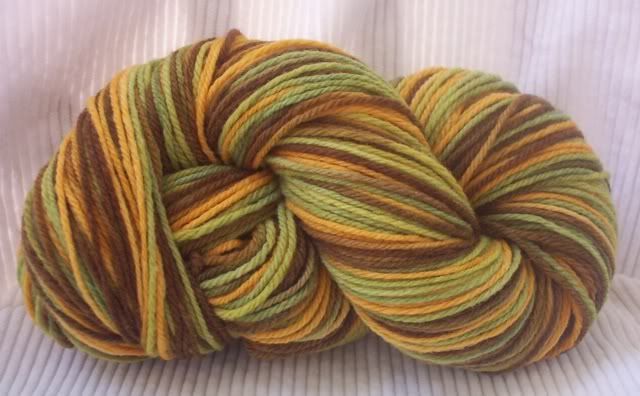 Caramel Apple
Juicy Pear