ok-whew, we are so busy right now! We have been moving so much around in the house and the tv is now gone from the main part of the home! It has been moved to our bedroom so it will be very limited. We just decided that ALL kids watch way too much tv and we were sick of it. So it is gone. It has been so nice in the house.
Kaitlyn and Noah are busy with choir. Kaitlyn is almost done with her math curriculum at school-she is just so far ahead. Homeschooling sure did pay off for these kids! LOL
Conner is still busy with the academic decatholon and starts track on Monday. He is also preparing as he gets to go on the Trek to
Martin's Cove
this year with the other youth in
our church.
He is very excited to do this and is diligently preparing.
here are a few quick knits I did for Harrison. These are called longies-and for those that don't know, they are wool pants that are worn over cloth diapers to keep them "waterproof"
The first pair was too big, so I had to do 2!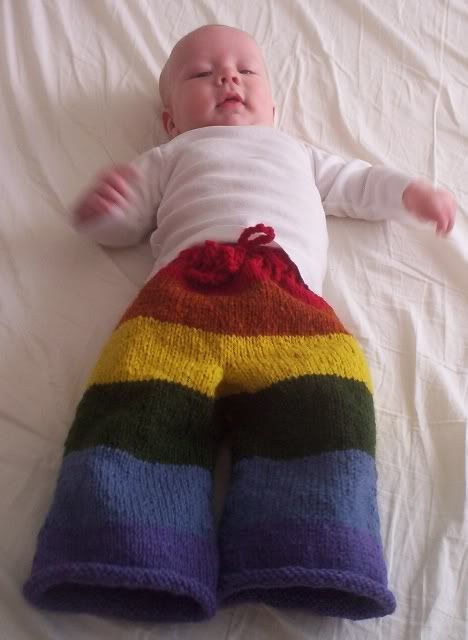 second pair, made smaller: