ok, first off, review of the dinner last night.
Vegan Succotash was a HUGE success! I was really surprised at how good it turned out. It was full of great veggies, the house smelled sooo good and the seasoning was just light enough to not burn your tongue, but still flavorful enough to really enjoy it.
I would recommend it any day.
Things are rocking busy here. I whipped up a bunch of skirts for the girls today and started making my new knitting bag. I already completed my new knitting needle roll for my knitpicks options needles and am really liking it. Will post pictures later
Here is the new quilt I made for Harrison. I am so in love with it. 10 appliques, a gazillion squares and rectangles and a lovely tribute to nature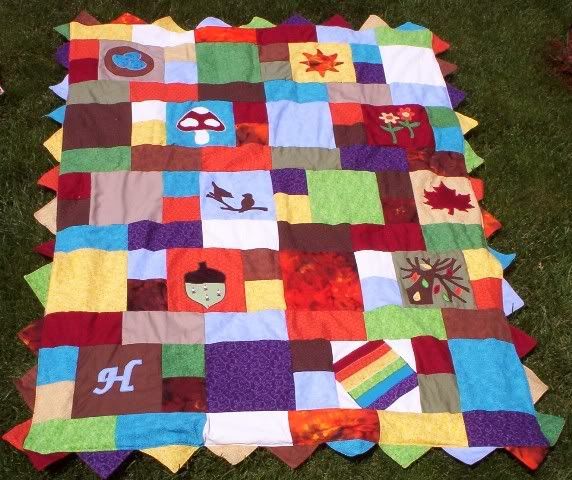 ]a new purse-the lotus bag
and some lovely bamboo velour that I dyed that will be going into Harrison's goldfish quilt for his bedroom