Brings a thrill coursing through me. November 1st means this month is Thanksgiving. November 1st means that next month is Christmas. Next to fall, this is my favorite time of year. The feelings, the scents, the ambiance, the family and friends and crafting. This celebration is a wonderful time of year.
Halloween was last night and the kids had a blast. I was a bit slow on making costumes as I had been sick 2 days previously so I was crafting right up until 7pm when we left
kaitlyn saw
this bird mask
..inspired by carneval on martha stewarts website and we thought it would be perfect!
I forgot the blue paint to paint underneath so there is a bit of white showing-but this sucker took over an hour to do!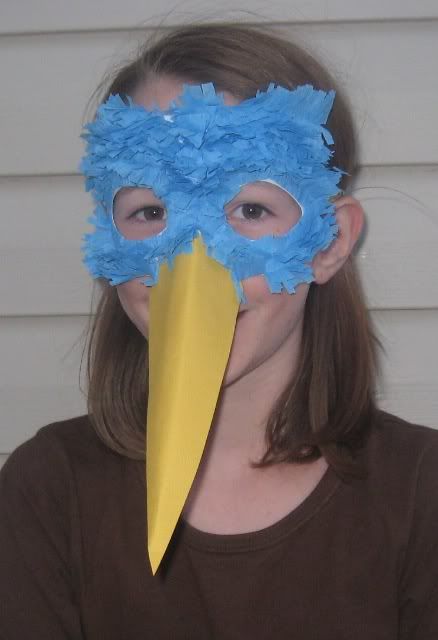 and harrison...a tree of course!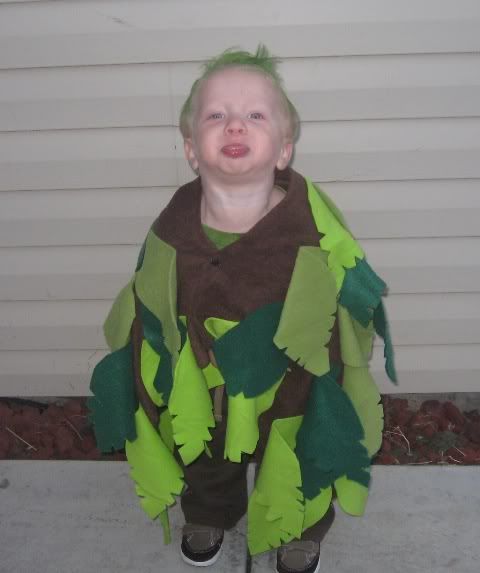 I am currently working on a
new shawl
by
Sweet Mama Small Sugar
It is turning out so gorgeous! Her patterns are really nicely written and easy to follow.
This is it so far: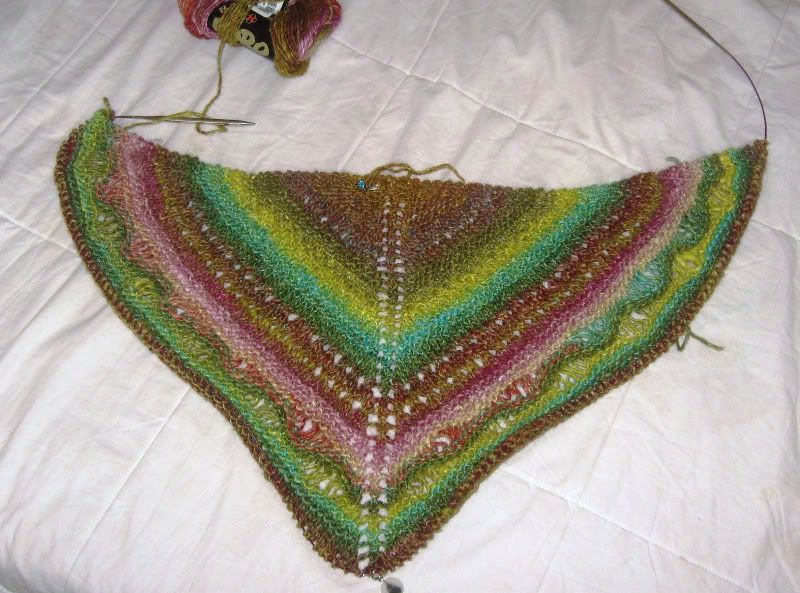 I am getting ready to start being really busy. yarn co-ops, school, crafting, swaps. looking forward to a whole lot of fun!
Happy November!