So last year, starbucks had these beautiful wreaths at Christmas time that were made out of ornaments and yarn balls. Yes, you read that correctly! It was a
YARN BALL WREATH!
So this year, I wanted one too! I posted to my local parenting group (a great group of ladies that I hang with often!) and asked if they wanted to do a craft along. Instead, I was asked to do a show and tell at our monthly saturday get together! *gulp* so I decided I needed to make another one ahead of time so I could make a materials list and learn how to do it so I could show everyone else.
I headed off to the store and saw they had the Christmas stuff out! So I walked through the aisle and found these GORGEOUS Christmas ornaments! I had to have them - and then inspired me to make an Autumn version that I could hang now.
Wrapping the balls: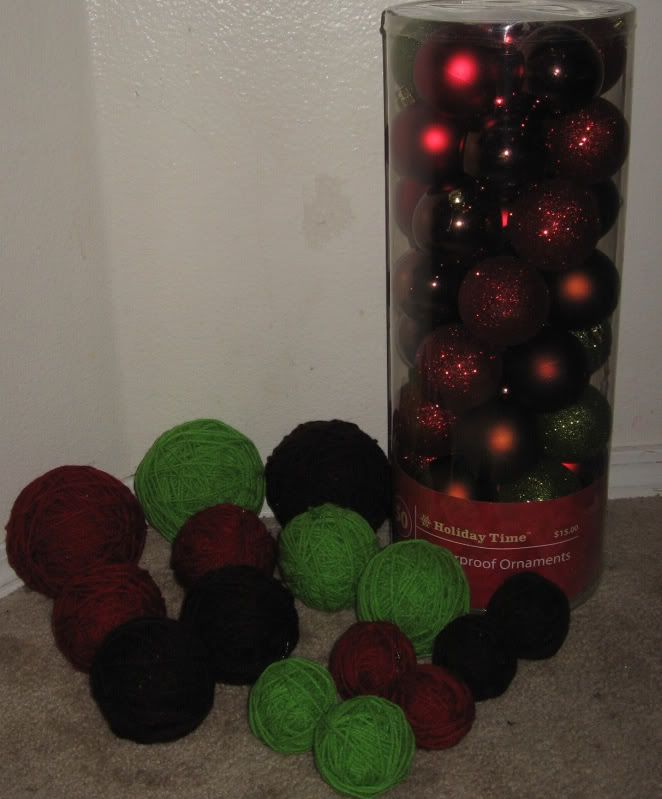 Attaching them:
the finished product!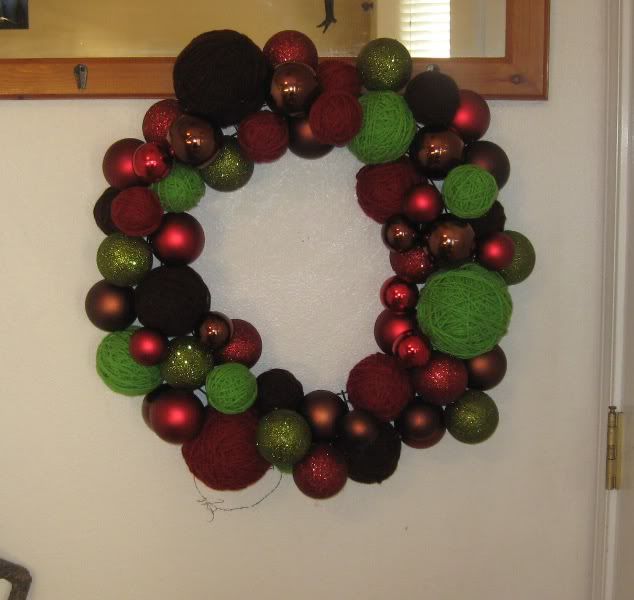 I really love how it turned out. You can't see as well from the photo-(well you might be able to if you click on it to make it larger!) but I have some glitter balls in there too and I just love it!
Now, I had to admit my first thought was: I have to make another one? LOL