ok, now that Jessica's baby shower has passed, I can post her gift.
I knit these booties for her from the
Little Turtle Knits
Striped Slippers pattern.

These were knit out of knitpicks wool of the andes, hand dyed by me in my pumpkin patch colorway. I hand-washed them afterwards with a baby shampoo, and boy were they soft!
I also did my first chemo cap - I did this one for a male/older teen boy. It is the
London Beanie Pattern
made popular by David Beckham, the popular football player from England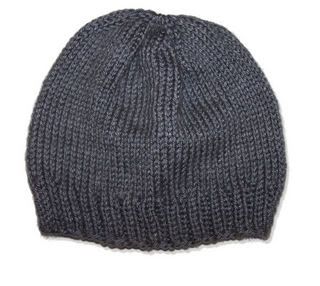 This was knit from
Caron Simply Soft
acrylic yarn. *GASP* yes I said acrylic! It is actually a very soft yarn, and upon rubbing on the underside of my chin, was found to not be scratchy at all.